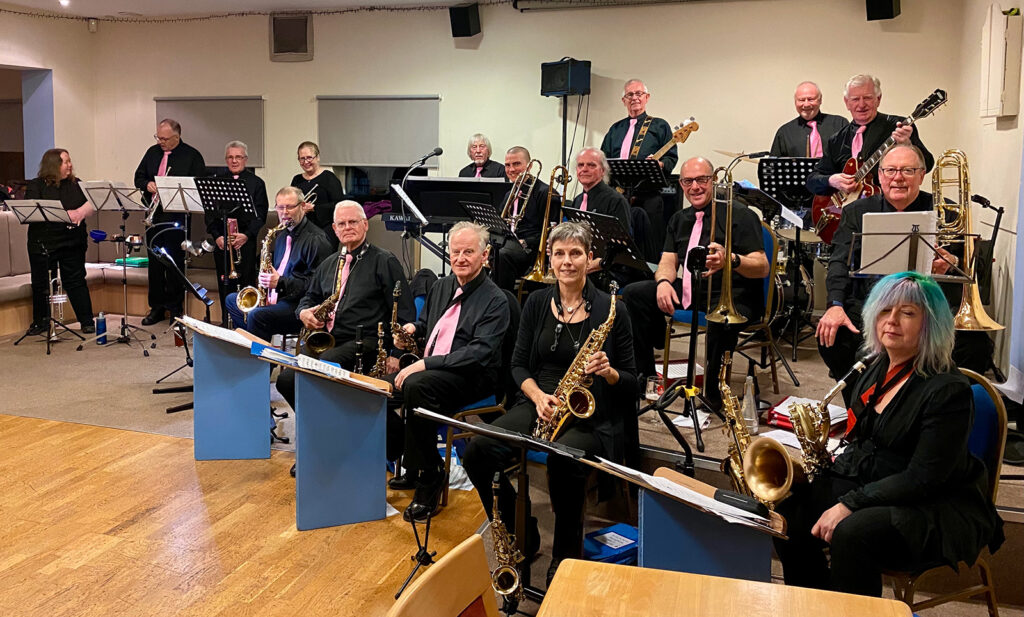 'The Clive New Big Band' was formed over 70 years ago by bandleader Clive New, who died in 2005.
Rather than break it up, the players decided to keep the band going in Clive's memory. So now in 2021 the band, a standard 17-piece big band line-up, has grown in stature and still packs a punch.
The band continues to perform regularly throughout southern England, is very popular and has a dedicated group of followers who just love listening and dancing to the band. Check our events page for upcoming gigs.
They have a regular gig every 1st Wednesday of the month at Locks Heath Working Men's' Club, Duncan Rd, Park Gate, Southampton, SO31 1BD, +44 1489 809422. Find out about it's location on Google maps here.